With over 700,000 American homes featuring solar panels, it's time to jump on the bandwagon. However, solar panel buyers often ask, "Should I buy it or lease it?"
With solar panels, you save the environment and do your wallet a favor. Even with the drop in prices of solar panels, some folks remain skeptical about solar panels.
The dilemma to buy solar panels or lease them is a genuine one. This article compares both options and offers a comprehensive take on them.
Keep scrolling to find out the better option – buying or leasing solar panels!
Leasing vs. Buying: What is the Difference?
Other than the ownership, buying and leasing solar panels are not different. Regardless of whether you buy a solar panel system with a loan or cash, you'll enjoy its ownership.
However, if you leased a solar panel, the actual ownership would belong to the leasing agency. In our opinion, ownership is a preferred option. That said, there are many cases when leasing solar panels might be the better choice.
If you want to switch to green energy, the simplest way to begin is by leasing or through a power purchase agreement. In this method, you'll not require any upfront money. All you have to do is reach out to the solar leasing agency, and they'll install the panels for you.
The advantage of leasing is that you don't have to deal with maintenance costs or taxes. Pay your monthly leasing bills, and you're good to go!
On the flip side, purchasing solar panels comes with the headache of maintaining and paying interest rates (if you opted for a loan).
Here's a table that summarizes the differences between leasing and buying solar panels:
| Factors | Leasing | Loan Financing/Cash Buying |
| --- | --- | --- |
| Upfront Costs | Very minimal or none | Does not apply |
| Long-Term Savings | Not very great | Yes |
| Ownership | None | Yes |
| Federal Tax Qualifications | None | Yes |
| SRECs Qualifications | None | Yes |
| Free Maintenance | Available | Not Available |
| Easy to Sell Property | No | Yes |
When is Buying Solar Panels a Good Option?

The overall cost of purchasing solar panels is lesser than leasing them. Plus, you become eligible for several federal tax benefits.
You can save up to around 50% of the initial investment through incentives and rebates by the local government. Also, you don't have to stress about escalator clauses, which typically eat into your savings.
Leasing companies seek to make profits with your agreement. As a result, they offer mandatory clauses that secure a profit for them. With complete ownership of solar panels, you can also steer clear of inflation rates.
Unlike leasing, buying solar panels is a one-time investment, though they may have some maintenance costs.
The warranty that comes with solar panels is yet another reason why you should consider purchasing them. Most sellers include a few free rounds of maintenance and repairs.
Pros of Buying Solar Panels
There are several advantages to buying solar panels. Below, we discuss a few:
You'll have complete control over your tax credits, benefits, savings, etc.
The size and type of solar equipment will be according to your preferences.
You'll start having various saving options right from the initial months.
You are the sole decider of where and how to utilize the converted solar energy.
You'll be able to sell or even transfer your solar panel system.
Cons of Buying Solar Panels
Since we are comparing two solar panels options, it is crucial to look at the cons too. Here are some cons of buying solar panels:
They involve high upfront costs.
The maintenance cost for self-owned solar panels is relatively high.
You have to prepare a permit by yourself to buy a solar panel.
Moving costs may add up if you desire to sell or relocate the solar panels.
When is Leasing Solar Panel Systems Better?
As we've mentioned before, leasing solar panels is beneficial since you don't have to struggle with the upfront costs. Many of us might not qualify for a loan, and leasing remains the only option.
Many people don't like to deal with paying monthly interest rates and federal taxes. If you are one of them, then leasing is perfect for you!
When you lease a solar panel system, you don't have to worry about anything other than monthly payments. Better yet, maintenance is effortless. Plus, you stay assured of the latest solar panel technology.
In essence, you should opt for leasing solar panels in the following situations:
If you don't meet the requirements for SRECs or any other form of rebates.
In case you don't qualify for a loan.
If you cannot access the federal tax credits.
When Should You Avoid Leasing Solar Panel Systems?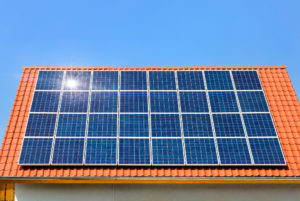 If you are leasing solar panels, you are missing out on several incentives and federal tax benefits. Such incentives reduce the overall cost of your solar panels.
The main difference between leasing and buying panels lies in the savings. Avoiding upfront costs might lure you into leasing solar panels. However, in the long run, the monthly expenditures do more harm than good.
The worst part is that solar panel leasing also includes escalator classes. This policy can increase your annual payment by 3%. Solar panel leasing isn't a great idea if you own a home and plan to sell it in the future.
You also lose control of your roof by leasing solar panels. Further, the leasing agencies may also disregard the appearance of your home.
Pros of Leasing Solar Panels
These are some pros that speak in favor of leasing solar panels:
You don't have to take the trouble of repairing or maintaining the solar panels.
There are no upfront costs involved in a leasing process.
Buyers don't have to fulfill requirements and obtain permissions.
There's also a possibility of transferring your lease.
Leased-out solar panels are also tied to a grid.
Cons of Leasing Solar Panels
Leasing solar panels has some disadvantages. Here are some of them:
30% of the federal tax credit goes to the leasing agency.
The monthly costs could become too heavy.
It also includes escalator classes.
Leasing solar panels makes it difficult to sell your home.
What Should I Consider Before Buying Solar Panels?
There are a few things you should consider if you opt for buying solar panels. First off, you need to understand if you qualify for solar panels. Your FICO score will determine your eligibility for the same.
You should also calculate the payback period. Any more than ten years of payback is not recommended.
Another factor to consider is your loan interest rate. If the interest rates are too much, they'll use up your savings.
It's advisable to check for local government incentives on solar panels. Such rebates and incentives can reduce your expenditure.
Bottom Line
We think it is better to buy solar panel systems than lease them. From the long-term perspective, buying offers more benefits.
However, there are also situations where leasing is a better decision. If you don't have the money for the upfront costs of solar panels, you should consider leasing. Also, the leasing agencies take care of most things, including federal tax and maintenance costs.
Plus, leasing might be the only option if your FICO score isn't enough to get you a solar panel system. Nevertheless, if you can loan the amount, we highly recommend buying the solar panel system.
So, have you made your decision? We hope our 'leasing vs. buying solar panels' comparison helped you make a choice!